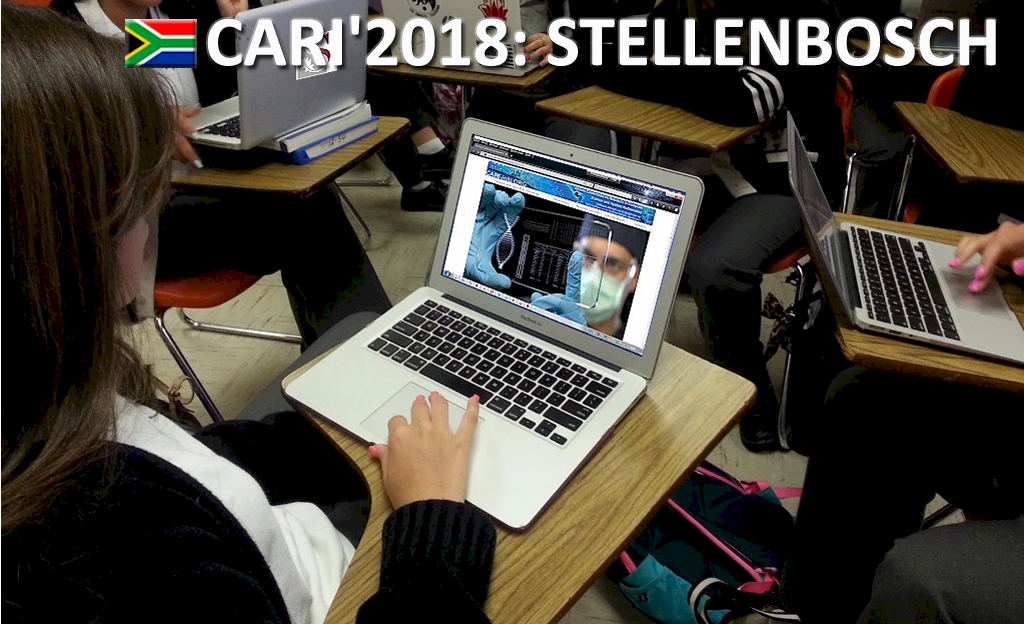 Préambule: Le CARI 2018 sera organisé à Stellenbosch en Afrique du Sud sous la responsabilité du professeur Bruce Watson, avec la collaboration du Prof. Arina Britz en charge de l'organisation locale. Il sera couplé avec une école de recherche CARI-ICTAC sur le thème des « Méthodes Formelles pour les systèmes informatiques », et la conférence ICTAC (International Colloquium on the Theoretical Aspects of Computing) :http://cc.ee.ntu.edu.tw/~ictac2016/
Preamble: CARI2018 will take place at Stellenbosch University in South Africa under the responsability of Professor Bruce Watson, with the collaboration of Prof. Arina Britz in charge of the local organisation. The conference will be associated with a CARI-ICTAC Research School on the « Formal Aspects of Computing », and ICTAC (the International Colloquim on the Theoretical Aspects of Computing):http://cc.ee.ntu.edu.tw/~ictac2016/
Les cours de l'Ecole de recherche CARI-ICTAC porteront sur les thèmes suivants / The research school will cover the following topics:
Interactive Theorem Proving and Program Development(Yves Bertot, Inria)

Verification of Security Protocols – from Confidentiality to Privacy (Stéphanie Delaune, CNRS, Rennes)
Le CARI se déroulera au Stias Wallenberg Centre: http://stias.ac.za/. Stellenbosch offre une gamme variée pour l'hébergement et la restauration des participants. /
The venue of the CARI 2018 is the Stias Wallenberg Centre:http://stias.ac.za/. Stellenbosch offers a wide range of different accommodation and restaurant options.
There is no conference registration fee for authors of accepted papers. Moreover CARI will provide support to some authors to enable them to present their accepted paper on the following conditions:
Only members from African institutions, at the time of the conference, are eligible from a financial support.

Before seeking a support from the CARI an African author should provide a document from his/her institution stating which part of the expense (eventually none) it agrees to take care of.

A senior researcher (i.e., neither Doctorate or Post-doc.) is not allowed to ask CARI to support both his travel expenses and her sejourn expenses (at least one of these should be supported by other means).