Colloque Africain sur la Recherche en Informatique et en Mathématiques Appliquées
 CARI'2020 –
Polytech School of Thiès,
Senegal  14-17 October 2020
Wednesday 14th October 2020 / Mercredi 14 0ctobre 2020
RESUME : 
Pascal Bonnet a participé à de nombreuses réunions plénières de la RDA Research Data Alliance

 
https://rd-alliance.org/
 

et est actuellement le représentant du Cirad à la RDA-France, et à l'alliance Godan (Global Open Data for Agriculture & Nutrition

 
https://www.godan.info/
 

).
11h – 12h: Session 1 Informatique

Session 1: Computer Sciences
11h – 12h: Session 1 Mathématiques

Session 1: Mathematics
I.1. Federation  and Promotion of Heterogeneous Domains and Services
Abdramane Bah, University of Science and Technology of Bamako, Mali
I.2. A novel node centrality metric based on common neighborhood in multidimensional networks
Félicité Gamgne Domgue, University of Yaoundé I, Cameroon
I.3 Packets delivery approach in a clustered Linear Sensor Network using a probabilistic capture model
El Hadji Malick NDOYE,
Univ. Ziguinchor, Senegal
I.1 Analysis of a mosquito life cycle model
Albert Guidzavai Kouchéré, University of Maroua, Cameroon
I.2. Effects on competition induced by periodic fluctuations in environment
Mamadou Lamine Diagne, University of Thiès, Senegal
I.3. Effect of the mortality on a density-dependent model with a predator-prey relationship
Tahani Mtar, University of Tunis el Manar, ENIT-LAMSIN, Tunisia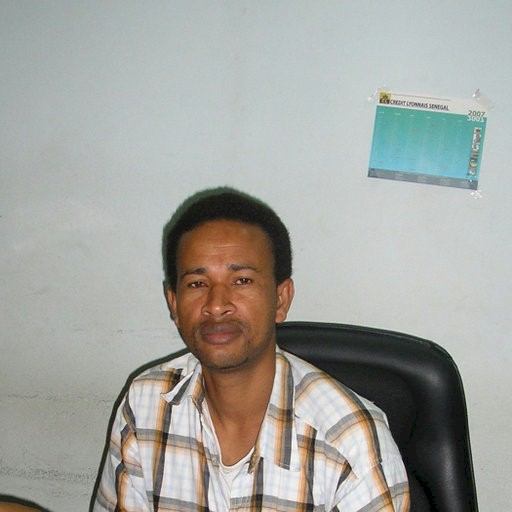 14h – 15h (GMT +1) :

Invited speaker: Djiby Sow

Titre:
Standardisation par le NIST  de la cryptographie à clés public : le cas des signatures numériques basées sur les réseaux arithmétiques
16h – 17h: Session 2 Informatique

Session 2: Computer Sciences
16h – 17h: Session 2 Mathématiques

Session 2: Mathematics
II.1. A publish/subscribe approach for implementing GAG's distributed collaborative business processes with data av ..
Maurice Tchoupé Tchendji, Univ.  Dschang, Cameroon
II.2. A role-based collaborative process design on crowdsourcing systems
Rodrigue Aimé Djeumen Djatcha, University of Douala, Cameroon
Thursday 15th October 2020 / Jeudi 15 Octobre 2020

 
09h – 10h (GMT +1) :

Invited speaker:

Bernard Cazelles
RESUME : La propagation des maladies infectieuses dans les populations humaines est un phénomène complexe. En effet, les caractéristiques de la propagation de ces maladies évoluent dans le temps, en fonction d'une multitude de facteurs environnementaux et aussi anthropiques, comme la distanciation sociale… Cette non-stationnarité est le facteur clé de la complexité de la propagation des maladies infectieuses.
En l'absence de données appropriées, pour décrire correctement la propagation d'un agent pathogène, une nouvelle méthodologie est proposée. Elle est basée sur des modèles stochastiques pour la dynamique de la maladie, et sur des processus browniens pour l'évolution temporelle des paramètres. L'utilisation de tels processus de diffusion a l'avantage de ne nécessiter d'aucune fonction mathématique spécifique pour décrire la dynamique des paramètres.
 [Read more]
11h – 12h: Session 3 Informatique

Session 3: Computer Sciences
11h – 12h: Session 3 Mathématiques

Session 3: Mathematics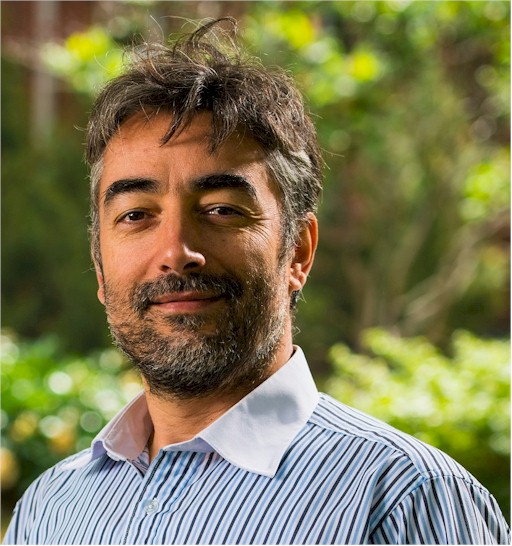 14h – 15h (GMT +1) :

Invited speaker: Osmar R. Zaïane
 
Title: Associative Classifiers From Competitive Predictions to Explainable AI
ABSTRACT: Today, the limelight is on Deep Learning. With the huge success of deep learning, other machine learning paradigms have had to take the back stage. Yet other models, particularly rule-based learning methods, are more readable and explainable and can even be competitive when labelled data is not abundant. One such rule-based method is the less known Associative classifier. The power of associative classifiers is to determine patterns from the data and perform classification based on the features that are most indicative of prediction. Early approaches suffer from cumbersome thresholds requiring prior knowledge. We will present a new associative classifier approach that is even more accurate while generating a smaller model. It can also be used in an explainable-AI pipeline to explain inferences from other black box predictive models.
16h – 17h: Session 4 Informatique

Session 4: Computer Sciences
16h – 17h: Session 4 Mathématiques

Session 4: Mathematics
Rodrigue Konan Tchinda, University of Dschang, Cameroon,
IV.2. A CGM-Based Parallel Algorithm Using the Four-Russians Speedup for the 1-D Sequence Alignment Problem
Jerry Lacmou Zeutouo, University of Dschang, Cameroon
IV.3. Comparative Study of the Performance of Elliptic Curve Cryptograhy Algorithms with Cryptography through RSA Algorithm
Nelson Josias Gbètoho Saho, EDSI –  Benin
IV.1. Mathematical analysis of a two-stage anaerobic digestion model with production of hydrogen and methane
Abdellatif Nahla, ENSI Manouba University and LAMSI-ENIT, Tunisia
Saturday 17th October 2020 / Samedi 17 Octobre 2020
09h – 10h (GMT +1) :

Invited speaker: Moustapha CISSE
Title:  
11h – 12h: Session 5 Informatique

Session 5: Computer Sciences
11h – 12h: Session 5 Mathématiques

Session 5: Mathematics
V.1. Algorithmes de sortie du Piège de la Zone Ennuyeuse en apprentissage par renforcement
Landry Steve Noulawe Tchamanbe, Yaoundé I
V.2. Un nouvel algorithme d'extraction des motifs  graduels appelé Sgrite
TABUEU FOTSO Laurent Cabrel,
University of Dschang, Cameroon
16h – 17h: Session 6 Informatique

Session 6: Computer Sciences
16h – 17h: Session 6 Mathématiques

Session 6: Mathematics

The CARI  has had the pain of losing two of its early companions recently. Lala Andriamampianina  and Claude Tangha were two endearing personalities of our community. They will be greatly missed. Each in his own way worked hard for the development of computer science on the African continent. This edition of CARI 2020 is dedicated to them.

Le CARI a eu  la douleur de perdre récemment deux de ses compagnons de la première heure. Lala Andriamampianina et Claude Tangha étaient deux personnalités attachantes de notre communauté. Ils nous manqueront beaucoup. Chacun à sa manière s'est beaucoup investi pour le développement de l'informatique sur le continent africain. Cette édition du CARI 2020 leur est dédiée.
Présentation du CARI / CARI Overview 
Le CARI, Colloque Africain sur la Recherche en Informatique est le fruit d'une coopération internationale rassemblant universités africaines, centres de recherche français et organismes internationaux. Il est  devenu un lieu privilégié de rencontre et d'échanges entre chercheurs et décideurs africains et internationaux de haut niveau dans les domaines de l'informatique et des mathématiques appliquées. Le programme scientifique, qui reflète la richesse et la diversité de la recherche menée sur le continent africain, met un accent particulier sur les travaux susceptibles de contribuer au développement technologique, à la connaissance de l'environnement et à la gestion des ressources naturelles.
Le CARI est co-organisé par l'Institut National de Recherche en Informatique et en Automatique (INRIA), l'Institut de Recherche pour le Développement (IRD), le Centre de coopération Internationale en Recherche Agronomique pour le Développement (CIRAD), le Centre International des Mathématiques Pures et Appliquées (CIMPA), et l'Agence Universitaire de la Francophonie (AUF). 
CARI, the African Conference on Research in Computer Science,  is the outcome of an international cooperation involving African universities, French research institutes, and international organizations. Occurring once every two years since its first edition held in 1992 (Yaounde, Cameroon), CARI is more than a scientific gathering, but a dynamic environment for cooperation that brings together African researchers, and decision-makers in the fields of computer science and applied mathematics. The scientific program, which reflects the wealth and diversity of the research carried out on the African continent, places special emphasis on work that can contribute to technological development, environmental awareness and natural resource management.
The conference is organized by the Institut National de Recherche en Informatique et en Automatique (INRIA), the Institut de Recherche pour le Développement (IRD), the Centre de coopération Internationale en Recherche Agronomique pour le Développement (CIRAD), the International Center for Pure and Applied Mathematics (CIMPA) and the Agence Universitaire de la Francophonie (AUF).

Thématiques – CARI'2020 – Thematics
Computer Sciences / Applied Mathematics:
CARI 2020 welcomes and encourages the presentation of methodological contributions in Computer Science and Applied Mathematics. CARI 2020 will provide a forum for students and academic/industrial researchers in order to discuss the most recent trends in Computer Science and Appplied Mathematics  and share innovative research directions for Africa. The CARI conference encourages to submit original and unpublished research work. Contributions covering theoretical developments or  applications dedicated to African issues are invited.  CARI is divided into two tracks (Computer Science and Applied Mathematics) whose topics of interest include but not limited to the following respective lists:
Computer Science
– Data Management Systems
– Distributed Systems
– Wireless Networks
– Cryptography
– Cyber Security
– Safety and Correctness of Systems
– Big Data and Data Science
– Artificial Intelligence
– Machine Learning
– Knowledge Discovery and Data Mining
– Decision Making under Uncertainty
– Information Retrieval
– Natural Language Processing
– Semantic Web and Linked Data
– Ontology
– Internet of Things
– Cooperative and User Centric Systems
– Multi-Agent Systems
– Crowdsourcing
– Blockchain
– Visualisation
– Applications: Digital Agriculture, Biomedicine, Smart Cities, e-Government, etc
Applied Mathematics:
– Analysis of Dynamical Systems,
– Numerical Analysis
– Partial Differential Equations
– Optimization, Inverse Problems and Control
– Stochastic Systems,
– Applied Statistics and Probability
– Image and Signal Processing
– Mathematics of Machine Learning
– High Performance Scientific Computation
– Mathematical Modelling
– Mathematical Finance, Actuarial Science and Economy
– Earth Sciences and Environment
– Mathematical Biology, Ecology and Medecine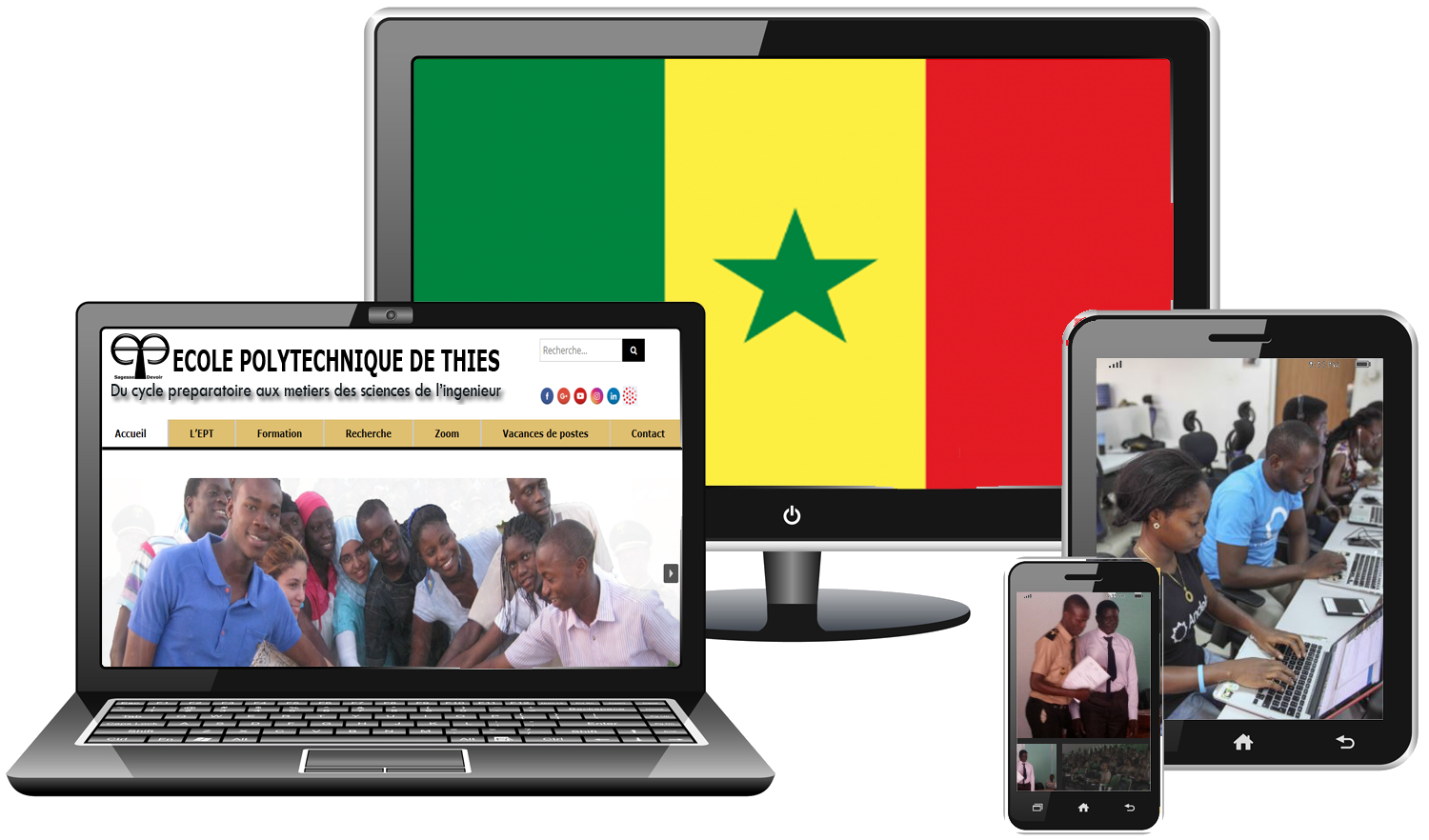 Computer Science :
Mathieu Roche
Eric Badouel
Pascal Andre
Ali Mili
Cédric Lopez
Philippe Lemoisson
Kamel Barkaoui
Davide Frey
Houari Sahraoui
Nicolas Raft Razafindrakoto
Jean-Claude Hochon
Maurice Tchuente
Melhem El Helou
Patrice Buche
Abdou Guermouche
Yliès Falcone
Hacene Belhadef
Ibrahim Bounhas
Nicolas Béchet
Sellami Mokhtar
Ludovic Mé
Gaosussou Camara
Roberto Interdonato
Loek Cleophas
Abdoulaye Gamatié
Paulin Melatagia Yonta
François Charoy
Eric Kergosien
Michel Hurfin
Hugo Alatrista-Salas
Moussa Lo
Mouhamadou Thiam
Stephane Maag
Ounsa Roudies
César Viho
Patrice Quinton
Jean-Christophe Desconnets
Bamba Gueye
Thomas Maugey
Yassine Hadjadj-Aoul
Soraya Ait Chellouche
Laskri Mohamed Tayeb
Hassina Seridi Seridi
Nabiha Azizi
Hafed Zarzour
Mohamed Tarek Khadir
Mohamed Jmaiel
 Mathematics :
Tri Nguyen-Huu
Radhouane Fekih-Salem
Nahla Abdellatif
Julia Lawall
Ali Moussaoui
Boniface Nkonga
Abderrahmane Habbal
Ounsa Roudies
Rachid Senoussi
Majdi Azaiez
Rachid Ouifki
Nadjia EL SAADI
Patrice Quinton
slimane ben miled
Nabil GMATI
Ali Mili
Laurent Debreu
Mohamed Majdoub
Rachid Mchich
Belhassen Dehman
Kolyang Kolyang
Hend BenAmeur
Skander Belhaj
Christophe Lett
Mohamed Ali Hamza
Makram Hamouda
Mohamed fahmi ben hassen
Dates Importantes  – CARI – Important dates
Opening submission site: October, 2019
Submission deadline: January 30, 2020
Notification of acceptance: mid-May, 2020
Final version: July 1, 2020
CARI Research School and Conference: October, 2020
Partenaires permanents – CARI – Permanent partners


L'Inria est un organisme public français de recherche, dédié aux sciences et technologies du numérique.  C'est un établissement public à caractère scientifique et technologique, placé sous la double tutelle des Ministres français chargés de la Recherche et de l'Industrie.
L'Institut de recherche pour le développement (IRD) est un organisme français de recherche, original et unique dans le paysage européen de la recherche .  Il mène des travaux en Afrique, dans l'Océan Indien, en Amérique latine et dans le Pacifique.
Le Cirad est un centre de recherche français qui répond, avec les pays du Sud, aux enjeux internationaux de l'agriculture et du développement. Ses activités recouvrent les domaines des sciences agronomiques, vétérinaires, forestières et agroalimentaires.
L'Agence universitaire de la Francophonie (AUF) est un réseau mondial d'établissements d'enseignement supérieur et de recherche. L'AUF a recentré en 2000 ses priorités afin de favoriser les synergies au sein de ses programmes et de faciliter leur déploiement à travers des régions du monde ayant des besoins très divers et spécifiques
CIMPA. Le Centre International de Mathématiques Pures et Appliquées est une association loi 1901 créée en 1978, qui est centre de l'Unesco. Son objectif est de promouvoir la coopération internationale au profit des pays en développement
 CARI 1992 -2020 … 28 ans de partenariat scientifique

 

Accéder  aux contenus des colloques CARI 1992 -2020
Access to reports and proceedings of the previous CARI 
African Conference on Research in Computer Science and Applied Mathematics, Polytechnic Scholl of Thiès, Senegal
Colloque Africain sur la Recherche en Informatique et en Mathématiques Appliquées, Ecole Polytechnique de Thiès, Sénégal